Squirrel Removal Mississauga
Squirrel removal technicians. We are a full service animal control company and provide complete squirrel removal services.
Squirrels often find shelter in attics and roof sidings. As a result they can create damage to property and be the source of constant noise. Squirrel infestations can result in dangerous situations as they are known for chewing on electrical wiring.
If you too have a squirrel issue then give us a call. Our technicians have the know-how and experience to deal with the squirrel problem.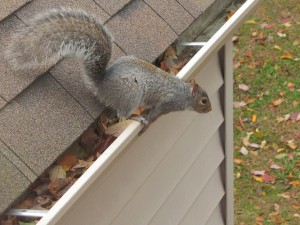 We will remove the squirrels and seal all entry points to ensure that they will not come back again. All our services are effective and humane as we do not hurt animals.
Squirrels can cause many problems to the a house. They breed twice every year and to do so they enter roofs and attics. There they can cause damage to insulation or to electrical wiring. If you see squirrels in and around your roof, chances are you have a family of squirrels living in your attic. To avoid any more serious issues such as fires due to problems caused by the animal to your electrical wiring, you will need to have them removed.
Hiring a professional squirrel removal technician will save you hassles and money in the long run. We know what we are doing, and we perform all our animal removal followings strict protocol.
Squirrel removal is a complicated process and it is advised that you contact a professional.
Contact animal control Mississauga for all your squirrel removal mississaga needs.